Grand Hotel Evropa***

evropa@i-prague.com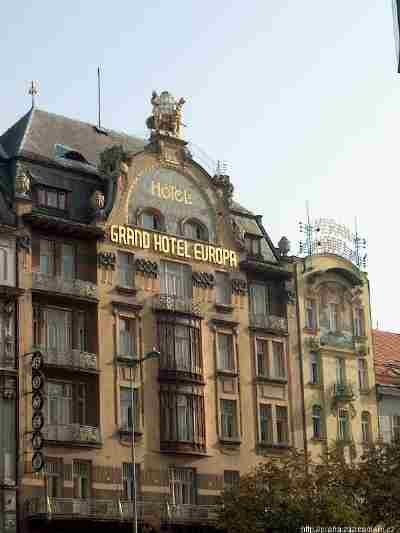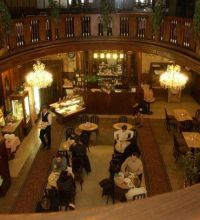 Hotel Evropa, also known as The Grand Hotel Evropa, or, The Grand Hotel Sroubek
was erected in 1889 under the name "U Arcivevody Stepana" (At The Archduke Stephan). Relatively shortly after, between 1903 and 1905, it was rebuilt in art noveau style under supervision of Bedrich Bendelmayer and Alois Dryak, the two renown architects of that time. The architects of such names as Bohumil Hübschman, Jan Letzel or Ladislav Saloun participated on the design of beautiful interiors.

During it´s more than one hundred-year existence Hotel Evropa became one of the most valuable architectural landmarks. It´s unique interior has appeared in many films of various world productions, for example the well known "Mission Impossible" with Tom Cruise. It´s Café Evropa and The Art Nouveau restaurant called "Titanic restaurant" are world renown.

Hotel Evropa has an ideal location on the main artery of Prague, it´s famous Venceslaus Square. In the vicinity are not only many significant historic landmarks, but also a wide variety of restaurants, bars, night clubs, discos and shops of local and international variety, all within a walking distance.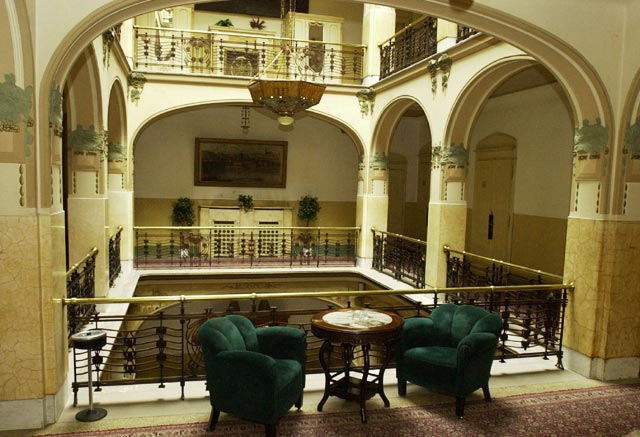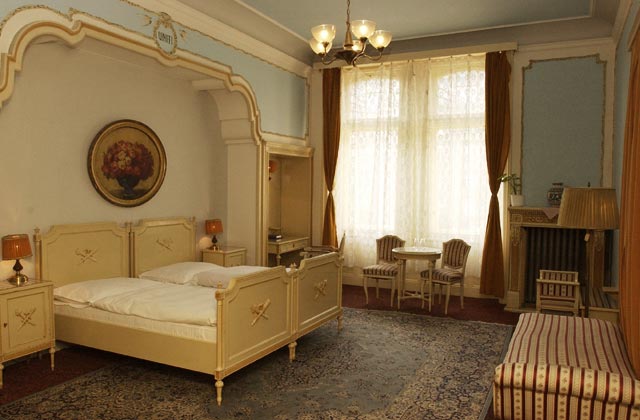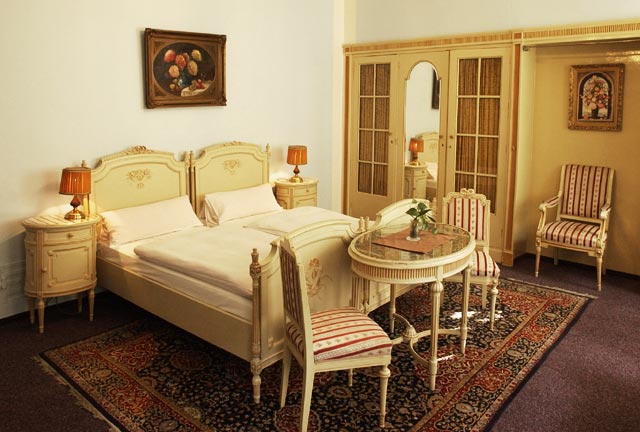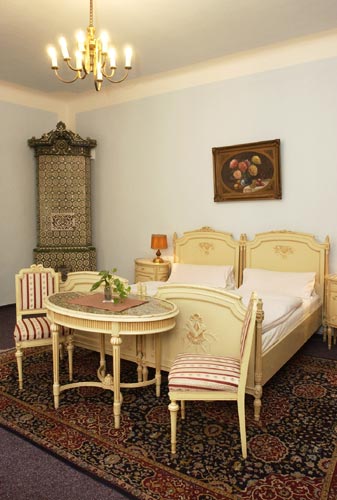 ---
B&B PRICE in red with bathroom/blue without private bathroom

SINGLE ROOM

DOUBLE ROOM

TRIPLE ROOM

LOW SEASON
05.01. - 01.04.
01.07. - 01.09.
03.11 - 25.12.

1650,-CZK
880,-CZK

2200,-CZK
1430,-CZK

2750,-CZK
1710,-CZK


HIGH SEASON
01.04. - 01.07.
01.09 - 03.11.
25.12 - 05.01.

2250,-CZK
1200,-CZK


3000,-CZK
1950,-CZK

3750,-CZK
2330,-CZK
An accompanying dog: 300 CZK
The prices are quoted in Czech crowns/room/night incl. Tax and Breakfast
Safe parking: 350 CZK/night
| Prague Bed & Breakfast | Innkeeper Services
© Copyright 1997-2010Prague bed and breakfast.com All rights reserved.

Praguebedandbreakfast.com Pragferien.de Ferienplaner.de Prag-pension.de Pragpension.info Prag-unterkunft.cz
Pragpensions.de Pragspension.de Prag-unterkunft.info Pragunterkunft.de Praghotel.info Pragshotel.de





© Copyright 1997-2010PragueBedandBreakfast.com. All rights reserved.