PENSION ACCORD*** CENTRE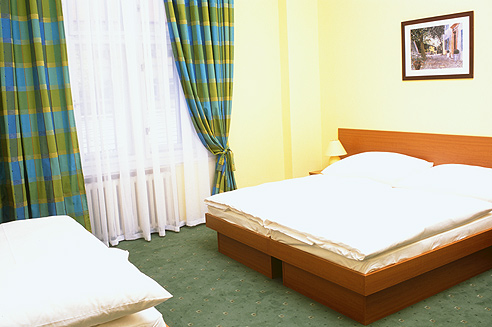 Pension Accord is situated in the very centre of Prague within few minutes walk to Old town square, Wenceslaw Square all major business and tourist sights.
Newly reconstructed rooms each with bathroom and SAT TV. Connection for computer and internet available. Guarded parking is available next to the hotel.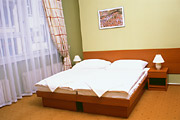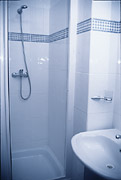 Die Pension Accord befindet sich mitten im Stadtzentrum von Prag, wenige Minuten zu Fuß vom Altstädter Ring, vom Wenzelsplatz und allen großen Geschäfts- und Touristenattraktionen entfernt.
Jedes der neu renovierten Zimmer besitzt ein Bad und Satellitenfernsehen. Es stehen Anschlüsse für Computer und das Internet zur Verfügung.
Gleich neben dem Hotel gibt es eine bewachte Parkmöglichkeit.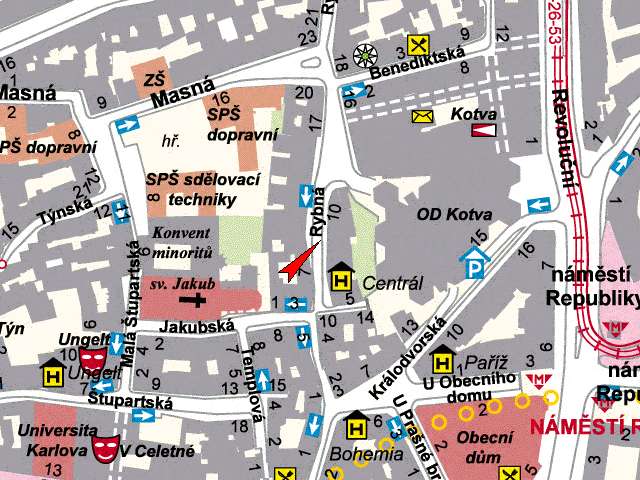 HOLIDAYS: 21.03/08-25.03./08,01.05/08-04.05/08,09.05/08-12.05/08,10.08/08-14.08/08,27.12/08.-02.01./09\
Single

1.600,00 CZK
60 €

2.200,00 CZK
83 €

2.800,00 CZK
106 €

Double

1.950,00 CZK
73 €

2.750,00 CZK
103 €

3.350,00 CZK
126 €

Triple

2.500,00 CZK
94 €

3.350,00 CZK
126 €

3.950,00 CZK
149 €

Apartment

3.400,00 CZK
128 €

4.700,00 CZK
177 €

5.700,00 CZK
215 €

Extra bed

500,00 CZK
19 €

600,00 CZK
23 €

700,00 CZK
26 €
• Price per room/night
• Breakfast included (Bed and Breakfast price given)
• VAT included (no additional local tax charges)

Bishops H.****
Red Lion****
Golden Star****
Yelow Shue***
Na Kampe 15***
Domus H.***
Olsanka****
Pyramida****
Best***
Dùm u Šemíka***
Hotel Tøíska***
Hotel Mepro***
Hotel White H. ***
Hotel Andìl***
Bonaparte***
Hotel Splendid***
Vila David***
Hotel Franta ***
Hotel Golf***
Hotel Petr***
Belvedere***
Pav***
Union***
Best***

Wilhelm***
Sport**
Hotel 16***