Dear guests
We are company of owners Prague appartments,studios
and pensions in Prague Villa sections.
Pensions/ boarding-houses/ are located close to the metro stations, about 10 minutes ride from the downtown.
We offering a wide range of accommodation at special rates.
Our hotels prices are about 10 -30 % under hotels rack rates.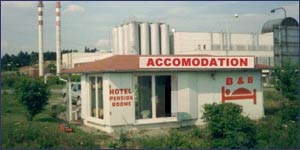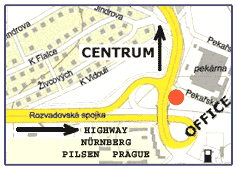 Our new office WEST is great located -
200 meters beyond the end of the
Nuernberg - Pilsen - Prague highway D5.
Please drop in at our office - 10 meters from the main road to Prague center and select the accommodation of your choice
from pictures and details on display. We will drive you to your selected choice and you can decide if you like it !
OFFICE OPEN DAILY 11.00 a.m. - 7.00 p.m.

or fill our
ON LINE ORDER FORM