Hotel Splendid ***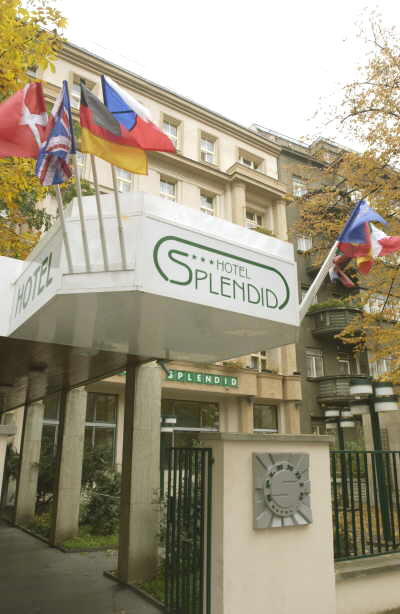 HOTEL SPLENDID is situated in a pleasant surroundings of quiet zone
of Prague 7, in close to the City centre, Exhibition Ground Holešovice,
T-Mobile Arena and Football Stadium Sparta Praha.
The single rooms and double/twin rooms are fully furnished with the private social facilities (shower, bath, WC), telephone with direct call,
TV-set with a large selection of the channels.
There is a restaurant with a summer garden and a meeting room at the hotel where is possible to throw the family celebrations, business
meetings or party with your friends.
The guests have at their disposal internet, non-stop taxi service,
sale of the souvenirs and the suplementary articles. The hotel also arranges reservations in the restaurants, the theatres, as well as sightseeing tours.

Character:
Parkhotel
Locality:
Prague 7
Tram:
3 min.by walk
Connection to Old Town/Castle
10 min. by tram
Breakfast:
yes
Bathroom/WC:
yes
TV
sat/phone/
Parking:
in front the hotel

Hotel Restaurant/Bar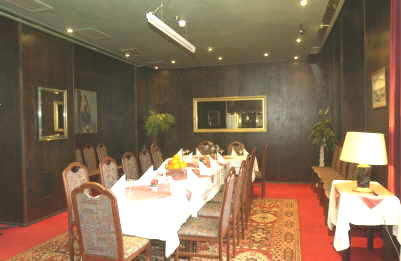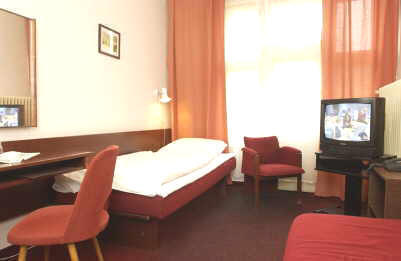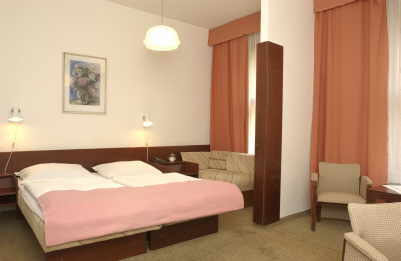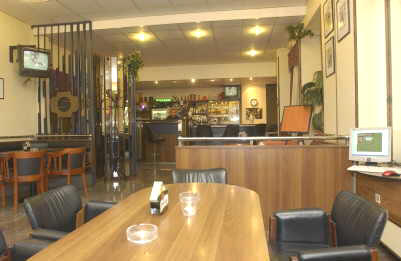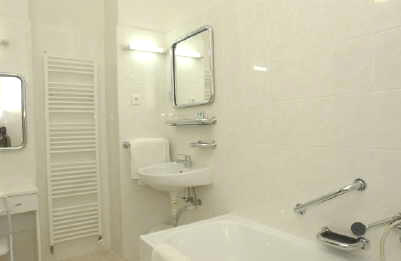 ---
B&B PRICE in red

SINGLE ROOM

DOUBLE ROOM

TRIPLE ROOM

LOW SEASON
05.01. - 5.04.07
05.11. - 27.12.07


1400,- CZK



2000- CZK

2700,- CZK

MIDDLE SEASON
15.06-12.08.07




1860,- CZK


2500- CZK

3000,- CZK

HIGH SEASON
6.04. - 14.06.07
13.08. - 4.11.07
28.12. - 2.01.08

About us | Prague Bed & Breakfast | Innkeeper Services
© Copyright 1997-2010 PragueBedandBreakfast.com. All rights reserved.
| Prague Bed & Breakfast | Innkeeper Services |
© Copyright 1997-2009 Praguebedandbreakfast.com All rights reserved
www.praguebedandbreakfast.com www.pragferien.de www.ferienplaner.de www.Prag-pension.de www.pragpension.info
www.pragpensions.de www.pragspension.de www.prag-unterkunft.info www.pragunterkunft.de www.praghotel.info www.pragshotel.de
www.prag-unterkunft.cz